Extrel CMS Experts In Research and Process Mass Spectrometers – Real-Time Gas Analyzers for Environmental Compliance, and Combustion Control
Founded in 1964 and based in Pittsburgh, PA, Extrel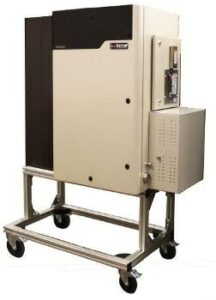 is a leading manufacturer of real-time mass spec gas analyzers for process control, environmental monitoring, and innovative laboratory research.  With over 55 years of installation, Extrel quadrupole mass spectrometers for gas and ion analysis are known for their exceptional performance, accuracy, durability, and ease-of-use.  
Extrel solutions offer long-term stability, high resolution, and exceptional sensitivity.  Each application demands specific capabilities. Preconfigured, proven Extrel components can be quickly and easily incorporated into a mass spectrometer tailored to the job at hand. Precision alignment, in-vacuum wiring, and system control can be complex issues.  Extrel analyzers are engineered with function and ease of maintenance.
The MAX300-RTG Industrial Gas Analyzer is a real-time mass spec gas analyzer for industrial process control.  It uses cutting edge quadrupole mass spectrometer technology to deliver continuous online composition monitoring of industrial gas streams.  Delivers rapid, accurate gas analysis enables high-precision reactor control and increased production efficiency.
For Ambient Air Monitoring, the Extrel MAX300-AIR Series Process Mass Spectrometers provides high speed analysis of multiple chemical compounds from several locations with detection limits as low as 10 parts per billion (ppb).  This is an ideal solution for fenceline monitoring. 
The Extrel VeraSpec Atmospheric Pressure Ion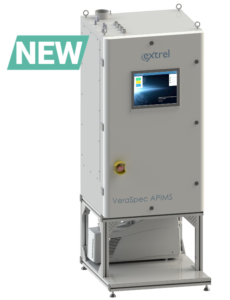 ization Mass Spectrometer (APIMS) is designed for reliable and repeatable low parts-per-trillion detection limits for contamination control in Ultra-High Purity (UHP) gases used in semiconductor and other high-tech industrial applications.
---