ANALECT® Diamond 20™ FTIR Process Analyzer
Robust and Rugged At-Line FTIR/FT-NIR Process or Lab Analyzer
Our Guided Wave ANALECT Diamond 20 FTIR/FT-NIR analyzer is designed for operation in rugged at-line environments as well as the laboratory bench. The Guided Wave Diamond 20 System is typically used for calibration and applications development in support of our ANALECT Series of on-line continuous stream and batch process analyzers. 
The rugged Transept™ Interferometer is the core optical technology shared in all ANALECT FTIR and FT-NIR analyzers have a wide array of MIR and NIR sampling and detector options.
The ANALECT Diamond 20 FTIR/FT-NIR analyzer provides rapid, accurate and stable real-time monitoring of physical properties and chemical composition of liquids and solids all from one instrument.  Unique to the Diamond MX system, the entire beam is switched from channel to channel, enhancing energy throughput and channel-to-channel precision.   It incorporates the New DCM 600 Data Collect Module for improved signal-to-noise across entire frequency range up to a12X Performance Enhancement Factor.  Ask us about upgrading from prior generation DCM 400 with the same compact footprint.
Ideal for complex refinery applications such as fuels blending and component streams applications for polymers, petrochemicals, chemicals, pharmaceuticals in addition to general manufacturing.  Customers include ADNOC, BP, CITGO, CPCL, Gazpromneft, HPCL, IOCL, Orpic, Phillips 66, Rompetrol, Statoil, PBF Energy and Tesoro.
Superior analytical stability and accuracy.
Compact 18" footprint requires less bench space.
Hermetically sealed interferometer withstands moisture and protects against contamination.
Seamless calibration transfer between the Diamond 20 system and other ANALECT FTIR process analyzers.
SpectraStudio™ Software provides fast and flexible data management and processing with an extensive library of applications.
Full chemometric modeling capability including ANALECT SpectraQuant™, Eigenvector PLS Toolbox®, Eigenvector Solo®, Camo Unscrambler, Matlab®, Infometrix Pirouette® and Grams PLSiQ.
Process application development capability uses ANALECT SpectraRTS™ and SpectraQ™ Software.
ANALECT Optibus™ efficiently transports IR beam to any sampling peripheral.
Fiber-optic sampling allows the system to be placed remotely in any general-purpose area.
SOFTWARE POWERING YOUR ANALYZER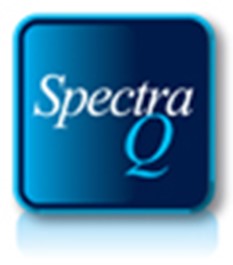 SpectraQ enables the effective use of our Guided Wave instruments and sampling accessories for routine laboratory analysis and instrument validation. 
Designed to collect calibration spectra and perform routine quantitative analysis on samples.
Unique in the fact that it is designed to integrate seamlessly with the SpectraRTS™ process spectroscopy software.
Incorporates a Routine Analyzer Validation Protocol that confirms the analyzer's performance is harmonized for the data collection mode.
Background and data collection mode, simple color-coded alarms alert the user to readiness and validity of the analyzer including system diagnostics.
SpectraStudio is a Windows based data collection and analysis program designed to provide a high degree of flexibility to users operating in a lab environment. 
Software for real-time process analysis, model development, data acquisition, validation routines and environmental reporting.
Interactive data display for overlaying, stacking and superimposing display modes for visual comparison of spectra
Powerful data handling engine that contains a fully automatic audit trail to track and document all changes to data
Contains every current spectral manipulation and data analysis tool for mid-infrared and Raman techniques
OUR GLOBAL SOLUTIONS DELIVER
Improved reliability
Low cost of ownership 
Meet compliance requirements
Backed by global service and support
Process Insights is committed to solving our customers' most complex analytical and process challenges.  
SERVICE | SALES | TRAINING
Americas +1 412.963.7530 
EMEA +49 69 20436910
China/APAC +86 400 086 0106